To make competition between high schools competitive and fair, school are assigned to a "class", one through eight, based on the student population. That way, the football team is drawn from similar populations at each of the competitors. Lake Forest High School is in the third-largest class, number 6.
If the school does well enough in the regular season, it can compete in the post-season. The thirty-two best teams in each class participate in a single-elimination tournament. "Single elimination" means one loss and you're out. Of the 32 teams, 31 will end their season with a loss.
In the First Round, the thirty-two teams pair-off and play sixteen games. In the Second Round, the sixteen winners pair-off and play eight games. Lake Forest had never gotten past the Second Round. Lake Forest won the games in the Frist Round and in the Second Round.
In the Quarter-Finals, the eight winners of the Second Round pair-off and play four games. In the Fall of 2012, the Class 6 Lake Forest High School football team won its Quarter-Final game and established that it was one of the four best teams in all of Illinois.



First Round -- sixteen games


Game 1 — Cary (C.-Grove) 41, Rockford (Auburn) 7

Game 2 — Chicago (St. Patrick) 41, Glen Ellyn (Glenbard South) 15

Game 3 — Crystal Lake (Central) 49, Chicago (Hyde Park) 7

Game 4 — Fox Lake (Grant) 59, Chicago (Lake View) 0

Game 5 — Lake Villa (Lakes) 35, Arlington Heights (St. Viator) 21

Game 6 — Lake Forest (H.S.) 42, Rolling Meadows 24

Game 7 — Niles (Notre Dame) 46, Grayslake (North) 27

Game 8 — Chicago (Steinmetz) 26, Chicago (Foreman) 12

Game 9 — Oak Forest 29, Darien (Hinsdale South) 0

Game 10 — Palos Heights (Shepard) 23, Chicago (Perspectives Charter/Leadership) [Coop] 7

Game 11 — Oak Lawn (Richards) 36, Frankfort (Lincoln-Way North) 14

Game 12 — Lemont (H.S.) 45, Chicago (Morgan Park) 0

Game 13 — Crete (C.-Monee) 41, Springfield (H.S.) 7

Game 14 — Peoria (Richwoods) 35, Bloomington (H.S.) 22

Game 15 — Ottawa (Twp.) 38, Normal (Community) 17

Game 16 — Rock Island (H.S.) 47, Normal (Community West) 10




Second Round -- eight games


Game 17 — Cary (C.-Grove) 49, Chicago (St. Patrick) 21

Game 18 — Crystal Lake (Central) 30, Fox Lake (Grant) 13

Game 19 — Lake Forest (H.S.) 23, Lake Villa (Lakes) 21

Game 20 — Niles (Notre Dame) 35, Chicago (Steinmetz) 8

Game 21 — Oak Forest 69, Palos Heights (Shepard) 29

Game 22 — Lemont (H.S.) 23, Oak Lawn (Richards) 19

Game 23 — Crete (C.-Monee) 35, Peoria (Richwoods) 32

Game 24 — Ottawa (Twp.) 21, Rock Island (H.S.) 20




Quarterfinals -- four games


Game 25 — Cary (C.-Grove) 7, Crystal Lake (Central) 0

Game 26 — Lake Forest (H.S.) 31, Niles (Notre Dame) 19

Game 27 — Lemont (H.S.) 21, Oak Forest 14

Game 28 — Crete (C.-Monee) 42, Ottawa (Twp.) 6
LFHS Scouts were paired with the first-seeded Cary-Grove Trojans. As the Trojans were visitors, they selected a 4:00 p.m. start time, probably to compromise our great passing game. The Semi-Final would be played under the lights of Varsity Field on Saturday, November 17, 2012.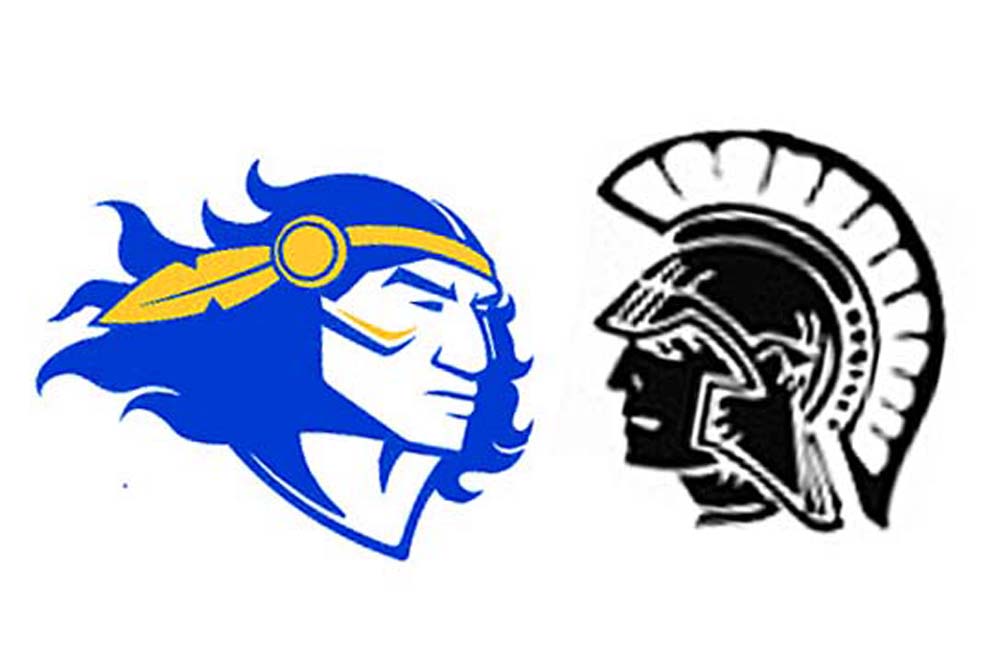 The concession stand building had windows at both ends and a special fence was installed -- the fans would not inter-mingle. They sold bratwurst for $4, popcorn for $1 and bags of chips for 50 cents. They did not sell Twinkies.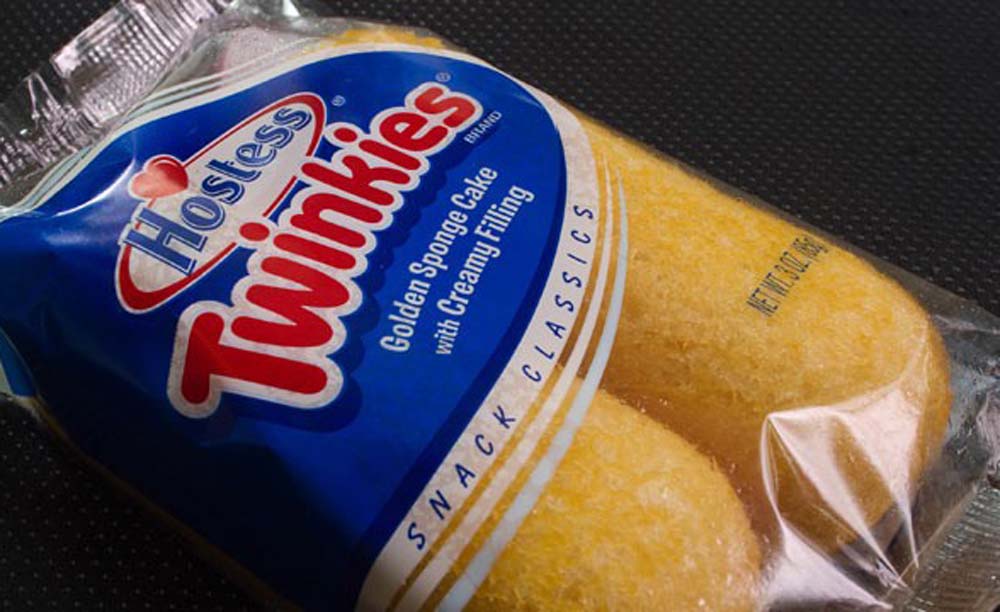 Semifinals -- two games
Game 29 — Cary (C.-Grove) 42, Lake Forest (H.S.) 21

Game 30 — Crete (C.-Monee) 28, Lemont (H.S.) 27


Championship
Game 31 — Cary (C.-Grove) (13-0) vs. Crete (C.-Monee) (13-0) at Champaign Memorial Stadium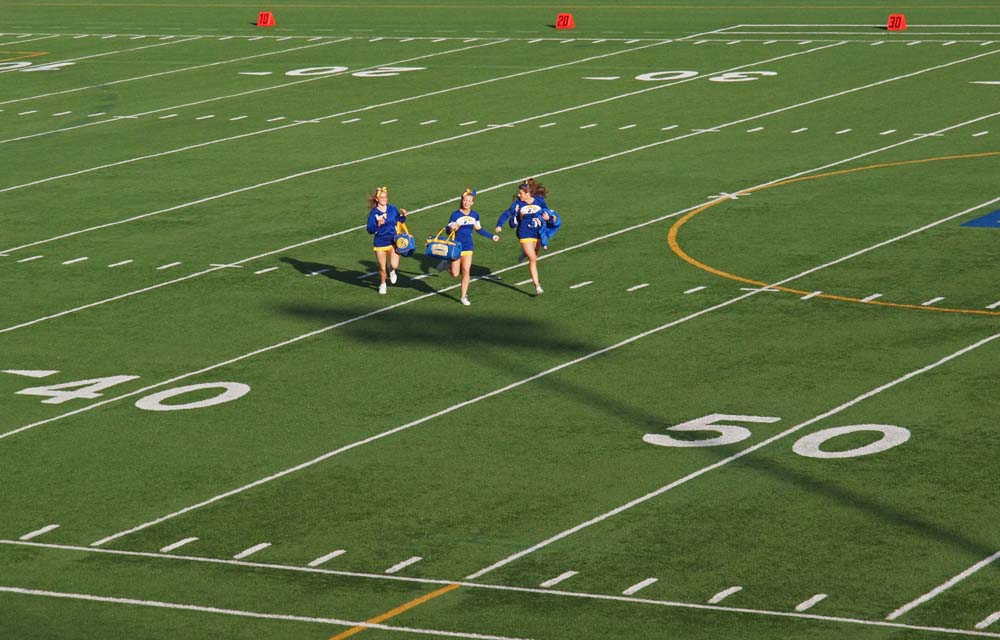 The world supply of Twinkies is produced in Schiller Park, Illinois. From Varsity Field the bakery is a 23 miles drive, down I-294 near O'Hare.
Hostess Brands, Inc. makes Twinkies. They also make Wonder Bread which builds strong bodies twelve ways and a number of other products. They have 18,000 employees, mostly members of the Bakery, Confectionary, Tobacco Workers and Grain Millers International union.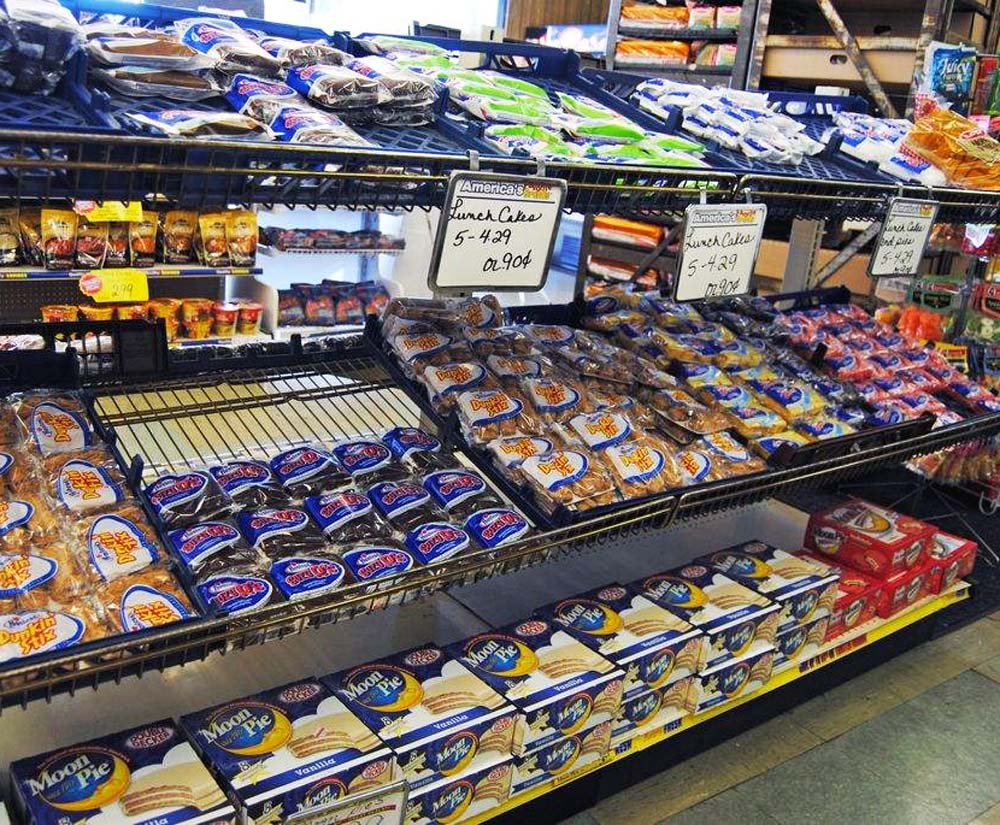 The Cary-Grove students come to games with small squirt bottles of baby powder. At the first kick-off -- at the exact moment that the kicker's foot hits the ball -- they all squirt a poof of white dust into the air. Believe me, it sounds more exciting than it is. Still, Sam Williams, a premier LFHS booster, discovered that fact and got baby powder squirt bottles for our students. So we had towels AND baby powder.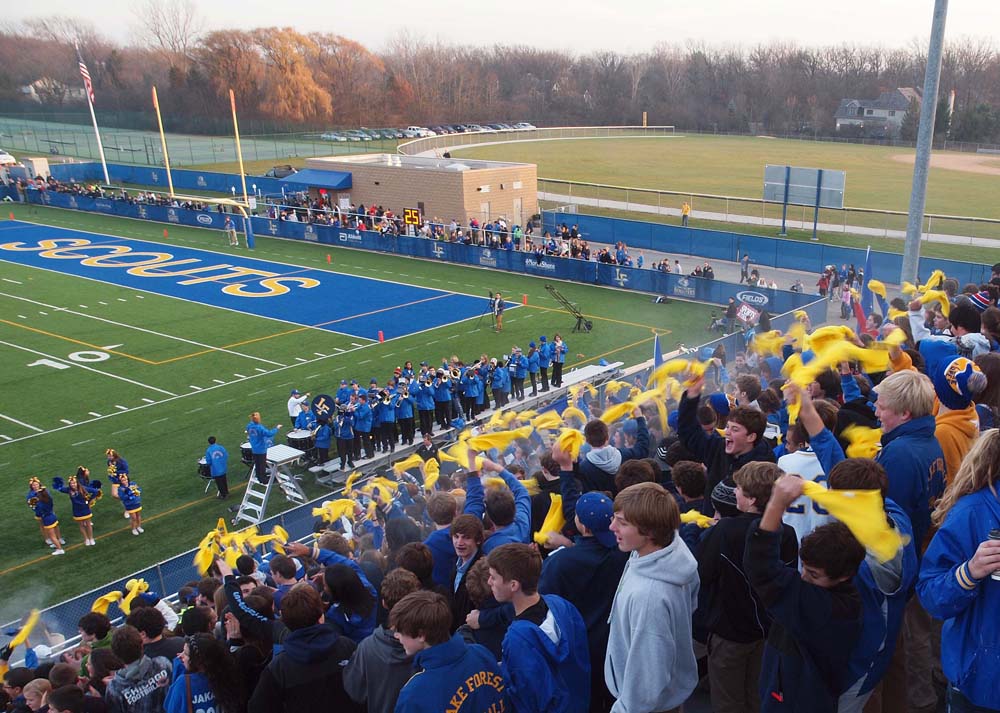 All ball sports are characterized by a purpose that is not focused on the opponent. The opponent just gets in the way. The purpose is to carry the ball across the goal line, or throw it through the hoop, or knock it out of the park.
The purpose of a strike is to inflict injury on the opponent. It is not sport. It is all about pain and destruction and it is very personal.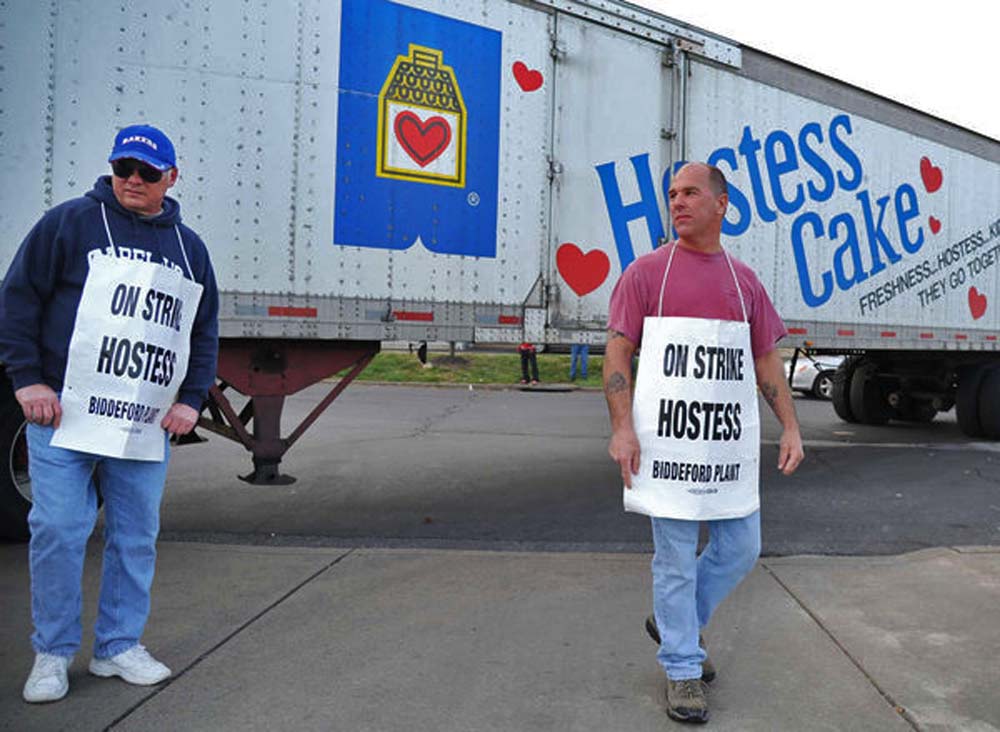 So we didn't win our Semi-Final game and we didn't travel to Champaign for the State Championship. We have never played in a State Championship game.
That's okay. We had never played in a Semi-Final game before either. The 2012 team made history. We hope it will be exceeded some day, but they did accomplish something that LFHS had never done.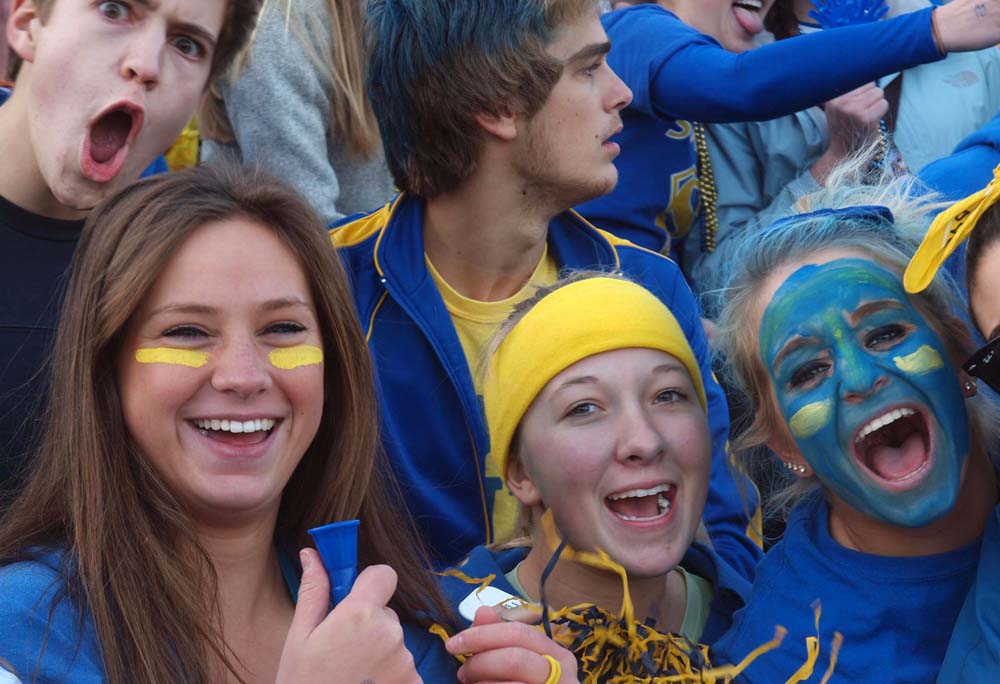 The Bakers Union demanded more than Hostess could give. The union was told that if they didn't go back to work, and for a reasonable wage, the company would lose money every day it operated. The union responded, "Solidarity!"
So on the day we played our Semi-Final, the 18,000 employees lost their jobs. The equipment will be sold, the buildings will be sold and the brand names will be sold.
It looks like a few months from now Twinkies will be made in Mexico by Grupo Bimbo*, the world's largest bread baking firm.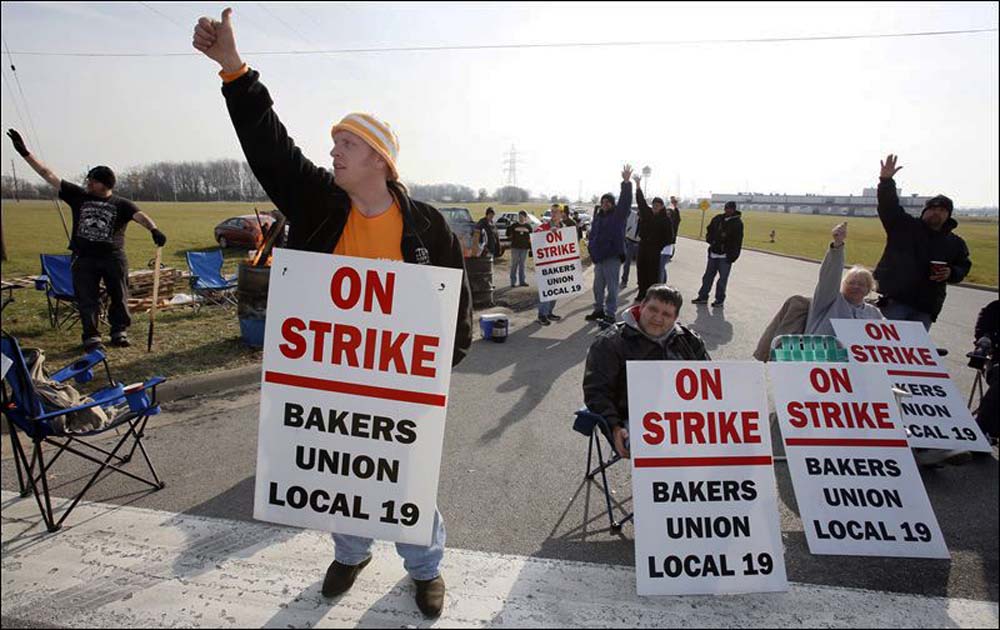 On September 14, 2012, we were scheduled to play Lake Zurich but we forfeited. The rules are rigged by the teachers to make strikes painful. The rules say that a school with striking teachers cannot compete.
Our football season was just one more hostage taken by the Lake Forest Education Association in their quest for more money. Our Semi-Final appearance almost never happened. Had the strike lasted just two more days, the 2012 Homecoming Weekend would have been killed by the teachers, too.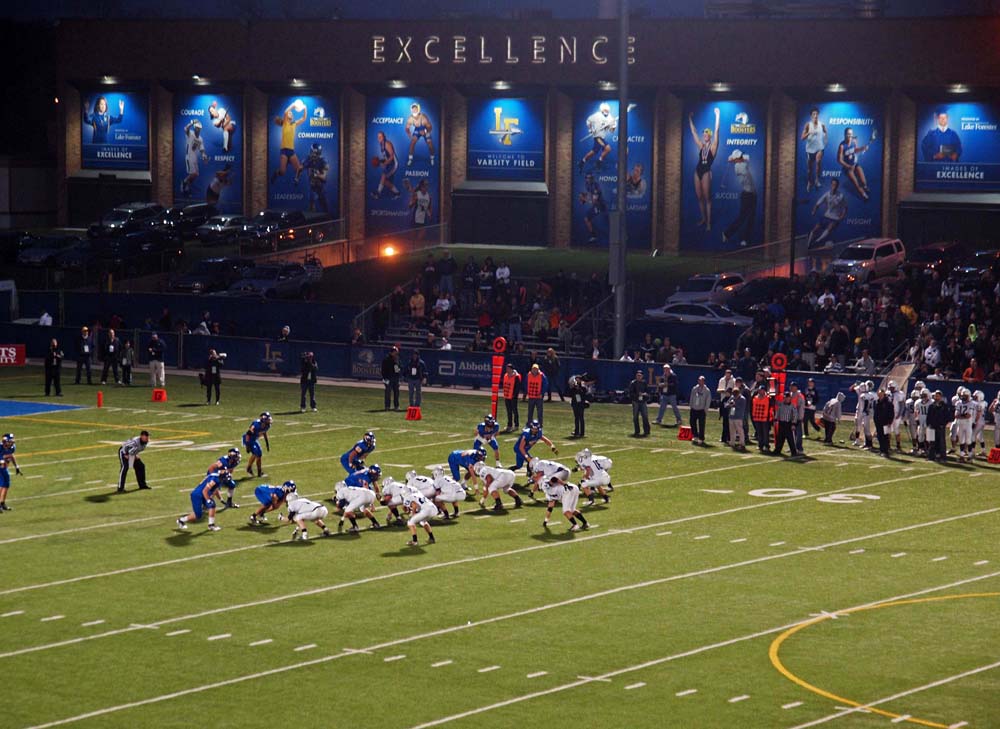 After 82 years, Hostess is gone. After 77 years, LFHS had its first teachers strike. Hostess found it was less expensive to quit operations than to continue. LFHS must find a way to continue because its mission cannot be abandoned.
The Lake Forest Education Association believes that means they can have anything they want because the only twinkies in this country are union-made.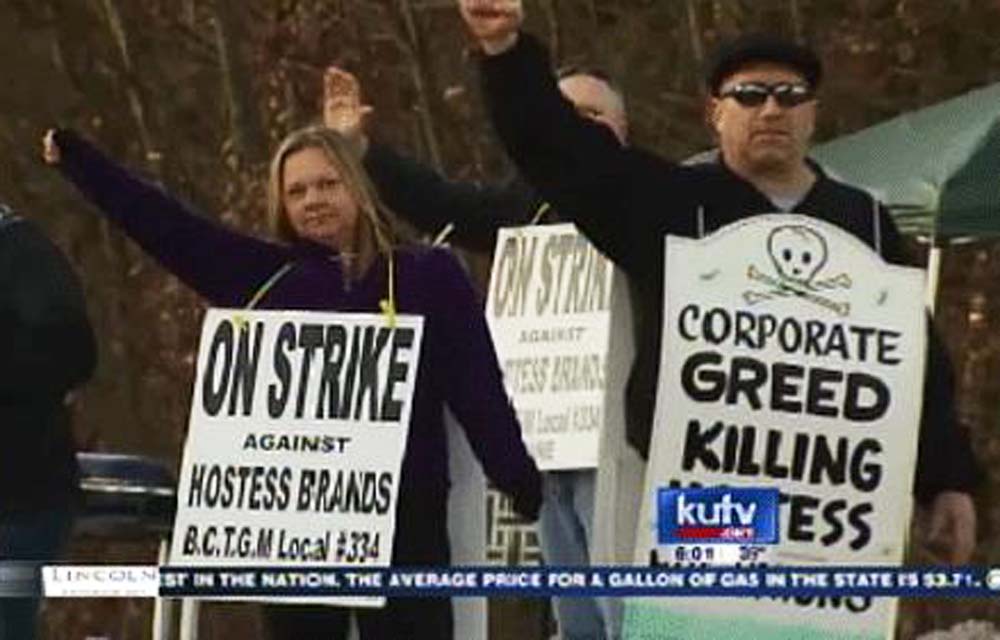 And then, 4 days after our semi-final game, the premier public-sector union shut down Los Angeles International Airport on Thanksgiving Eve just for the hellavit. SEIU, BCTGM, LFEA -- they're all the same.
back to lfhs.pxxq.com
*Nope. The winning $410 million bid for the right to use the Twinkies name was made by a joint venture by private equity firms Apollo Global Management and Metropoulos & Co.